Currently coming to the end of its run on BBC4 (UK), The Bridge is a Danish/Swedish crime drama featuring Sofia Helin. I've not been following it, but I'm led to believe that her character Saga Noren wears leather pants basically ALL THE TIME. There's 10 episodes, so there should be plenty of good footage out there, although all I've found so far is this tiny little trailer....
...and a few little pics: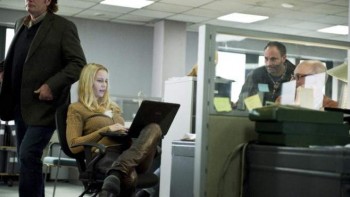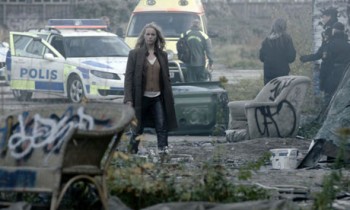 Can anyone find anything a bit more substantial?